place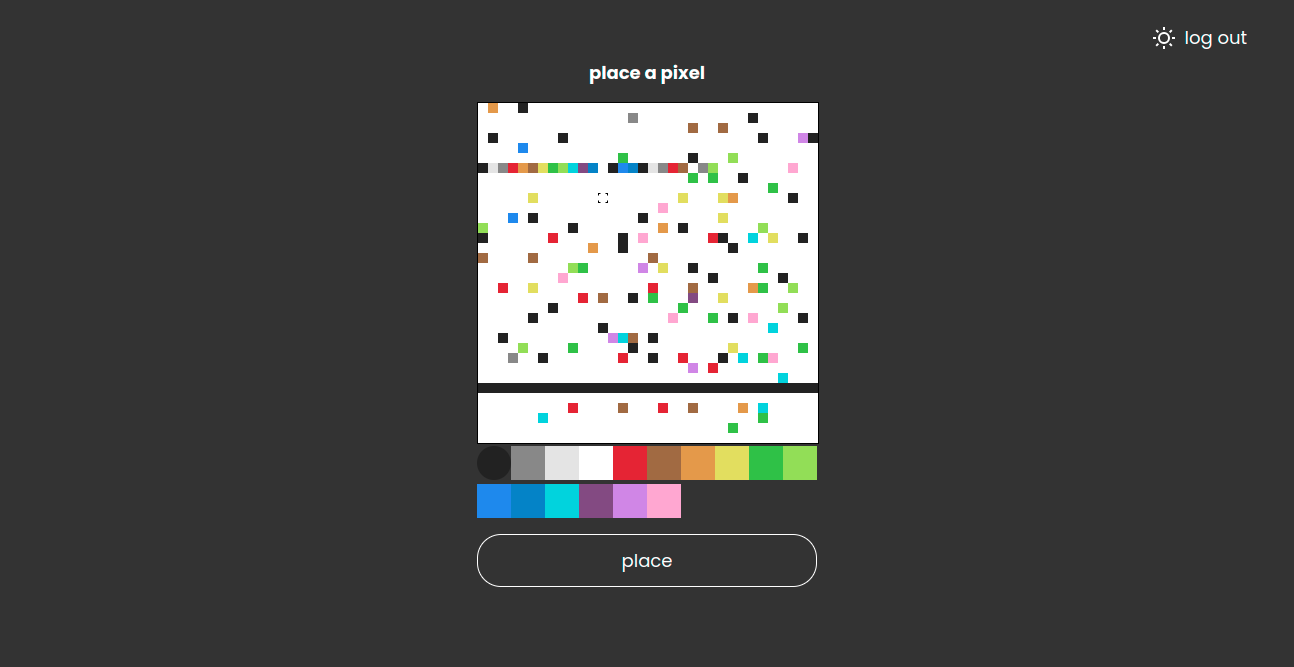 what is this
A Progressive Web App with a 340 x 340 canvas to create art with pixels.
how to use
Sign in with google to start placing pixels with a cooldown of 60 seconds.
technologies
HTML
CSS
JavaScript
React
Next.js
Firebase / Firestore / Firebase Authentication
📜 features
🎨 pixel
a pixel can be placed every 60 seconds
pixels can be overwritten
🛡️ Firebase Authentication
☀️ themes 🌙
auto detects and applies preferred theme
light and dark theme
add to home screen
You can add it to your home screen to easily revisit it again.
next project
calorie tracker
A Progressive Web App to keep track of calories in a fun and interactive way